Team Spotlight - Stephanie Haddad
June 2021 | Servcorp
Team Spotlight - Stephanie Haddad
Since 2018, Stephanie has been personalising solutions for businesses seeking temporary or long-term flexible space in the World Trade Center, Abu Dhabi. We learn in this interview what motivates Stephanie and how she has supported her clients through a tough twelve months.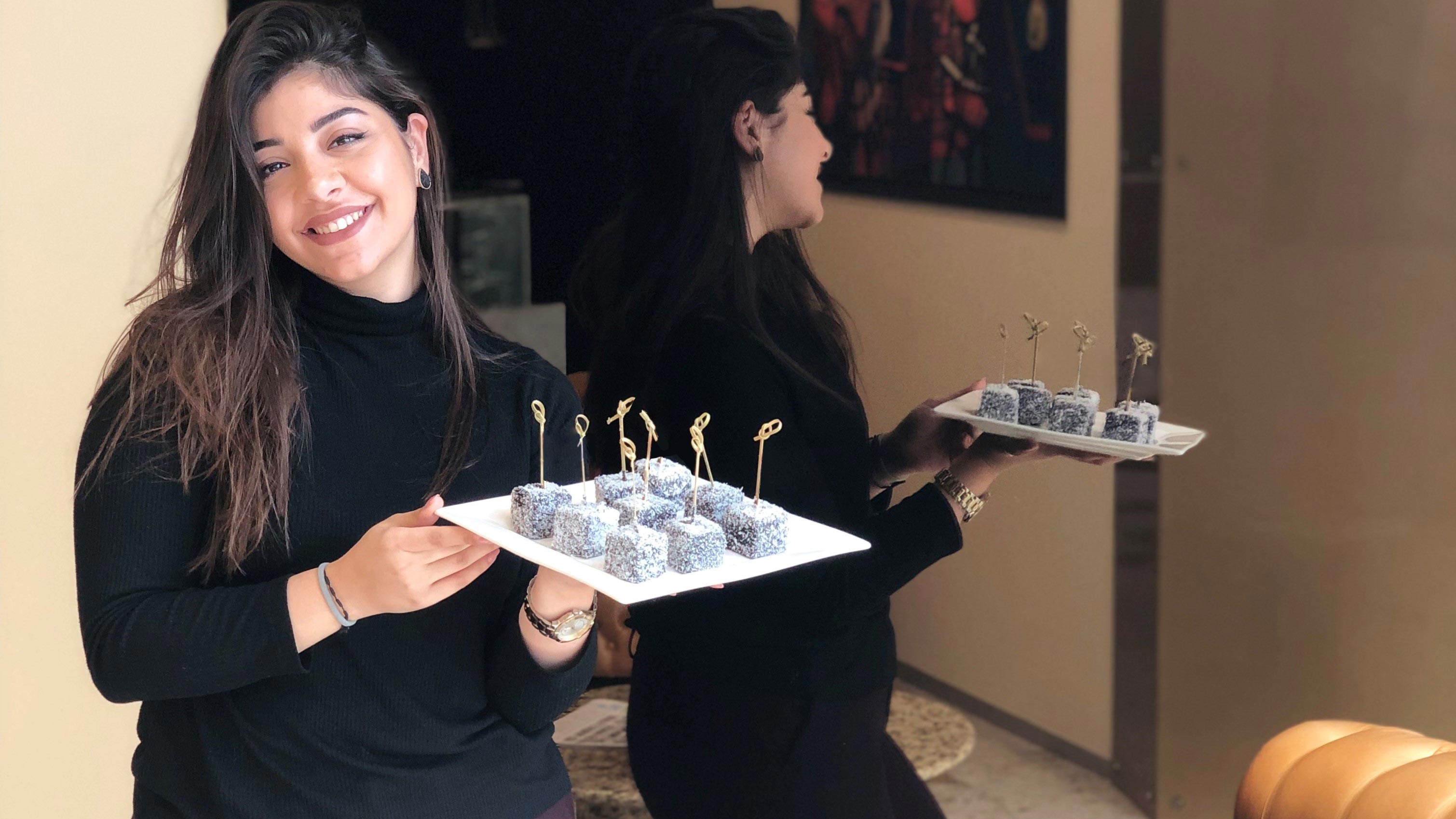 What motivates you to wake up and go to work?
Not one day is like the next. The beauty of working with Servcorp is:
1)  The industry is so exciting and you cannot foresee what is coming next.
2)  The company values align with everything I imagined before I started work – there is spirit, there is professionalism, there is systems and classrooms and I feel like I have graduated from university all over again since joining

Tell us about the favourite part of your day?

Watching an enquiry fall in love with Servcorp. I love it when people come for a tour, leave super impressed, and know they are in good hands. It is nice to watch people love & value what you love & do.

What steps have you taken to help support and inspire clients during Covid?

Just asking them how they are can do so much more than we expect. We can push business to the side when we bump into them in the kitchen Humanity should always overlap work.

Tell us about the moment you learnt of the impact of Servcorp?

I once had an enquiry come as a walk-in, without an appointment, and as we were discussing his options, I casually asked how he had heard about us. He told me he walked into our locations a few years back for an interview at one of our client's offices. So I asked oh which one? He said "I don't even remember the company name – but I never forgot Servcorp."
He said we welcomed him so nicely, we had great paintings and our floors were so shiny that he couldn't forget about us. 

If a start-up were considering resources to help grow their business, what advice would you give them?

Starting your own business is literally like raising a child. Do you know how scary and costly it is? You have to learn as you go.
Wouldn't you want someone to be your backbone and help you out? The best resource to invest in is a team to work with, and a productive environment to work from. Servcorp has both of those and then some.
I'd tell them to look for a place that is reliable, that will make them feel safe, serves as a backbone for their business– and one that they can learn from! Remember that a virtual assistant takes the tedious and time-consuming jobs away from you, allowing you to focus on the more critical and revenue-raising tasks.
What changes do you see happening in the flex space industry in the UAE?
I have seen many new spots opening up which is helping raise awareness on the importance of having flexible space as an option. We are still a little bit traditional in the UAE (especially Abu Dhabi) and not a lot of people are aware that they have very convenient alternatives in terms of contract duration & space. The pandemic was a huge shock to many industries and big companies have now moved from their own floors to smaller units with us, and those who had units have now swapped to coworking spaces. So flexible space is truly for everyone.

What is something most people don't know about you?

I love baking bread!

If you could live in any decade, which would it be and why?

I'd live in the 50's! So I can live the way they did in the Grease movies. It was a carefree decade full of dancing and self-expression