Your address: Boulevard Plaza 2
Level 23, Boulevard Plaza 2
Sheikh Mohammed bin Rashid Boulevard - Dubai,
Dubai,
United Arab Emirates

+971 4 409 6800
The classical yet modern infrastructure and interior design immediately projects an impressive image, ideal for business. During moments between meetings, activities and daily hustle bustle, the surrounding Mohammed Bin Rashid Boulevard offers the viewing pleasure of several special pieces of art from prominent Middle Eastern and international artists, with the delightful theme for worldwide harmony. For those who are artistically-inclined, a soon-to-open gallery is also planned for the Boulevard building.
To further enhance the serviced office experience, Servcorp provides core business support services. Additionally, in line with the global industry affinity for ease of access and interconnectedness, there are facilities for the disabled, impressive security features, a spacious auditorium for presentations and seminars, conference rooms, ample parking for visitors and event attendees, comfortable lounge space, as well as prayer rooms.
How to get to Boulevard Plaza 2
Level 23, Boulevard Plaza 2 , Sheikh Mohammed bin Rashid Boulevard - Dubai, Dubai
The distance from Dubai International Airport is a mere 21 kilometers or 20 minute car ride away.
Direct access to an air conditioned tube to the Dubai Mall metro station which is a 5 minute walk away.
Taxis are available around the clock, twenty four hours a day. A pick up can be booked by reserving with Dubai Taxi at 04 2080808 or you can catch a ride from the taxi queue, based at the Boulevard's main entrance.
Burj Khalifa bus stop is 5 minute walk away. Buses are available at regular intervals every hour until 10pm.
There is a direct link to Dubai Mall shopping centre with several exclusive fashion labels, including Longchamp, Jimmy Choo, and Omega. The mall also contains a Cinema, Magic Planet, Kidzania, a Huge carpark, a newly renovated gourmet food hall, and numerous cafes.
Located directly above Starbucks cafe, Boulevard Plaza offers excellent transport connections. Walking Distance to amenities include doctors, dentists, medical centres and a child care centre.
Building occupants include RAK Freezon Authority, Gucci Clothing Shop, Saccor Clothing shop and an impressive list of law firms and financial institutions.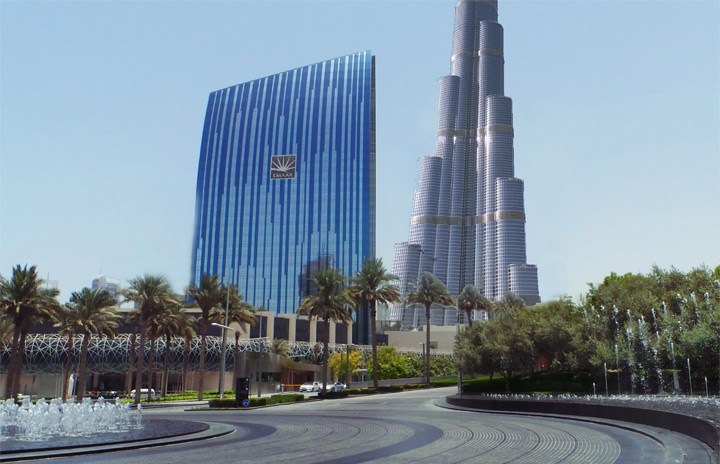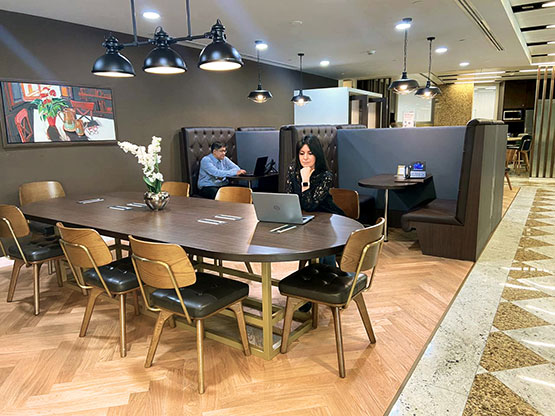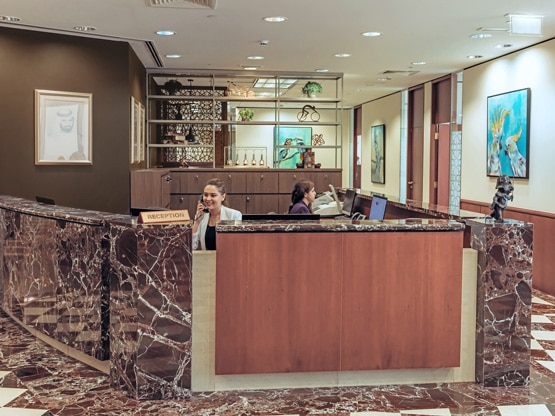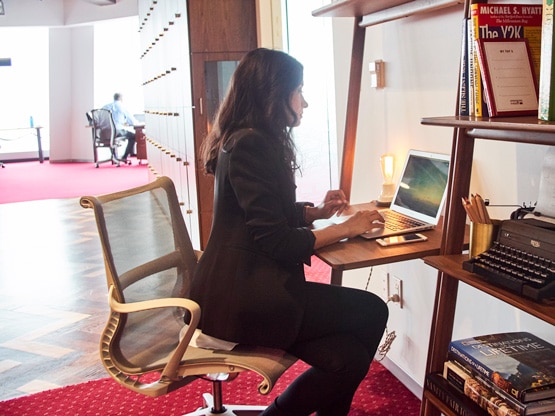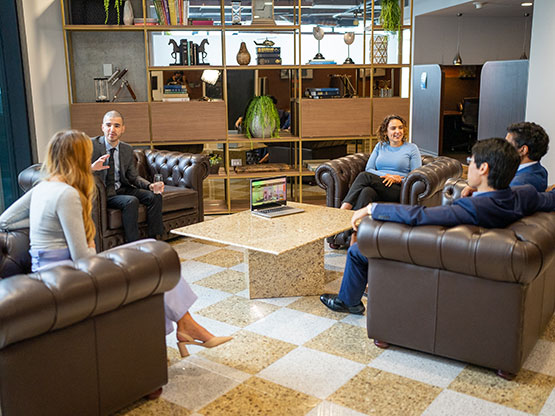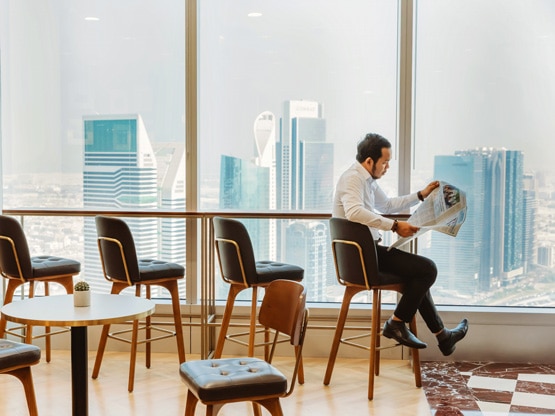 OFFICES
HOT DESK
DEDICATED DESK
VIRTUAL OFFICES
THE MEMBERSHIP