Your address: Emirates Towers
Levels 41 & 42, Emirates Towers
Sheikh Zayed Road,
Dubai,
United Arab Emirates

+971 4 319 9100
Emirates Towers offers its tenants and visitors' excellent amenities including multiple restaurants, coffee shops, pharmacy, banks, gym and car parking with valet services. The Tower is connected with the 56-floor Jumeirah Emirates Towers by a retail Boulevard including exclusive fashion labels such as Cartier.
The Emirates Towers Metro station is a 3-minute walk away, providing easy access to the airport and other main attractions in Dubai, such as Jumeirah Lakes Towers, Dubai Mall and the magnificent Burj Khalifa, the World's Tallest Building.
The Tower is conveniently located in between Dubai World Trade Centre and Dubai International Financial Centre; a major global financial hub for the Middle East, Africa and South Asia Markets.
Our fellow tenants in the tower include HRH Sheikh Mohammed Bin Rashid Al Maktoum – Prime Minister of the UAE & Ruler of Dubai. Other notable tenants include The Executive Council, Richemont, Tiffany & Co, Expo 2020, The Consulate General of Canada, The Spanish Trade Office & Consulate, Swatch, BMW Middle East.
How to get to Emirates Towers
Levels 41 & 42, Emirates Towers , Sheikh Zayed Road, Dubai
12 minutes by car/taxi, or 24 minutes by Dubai Metro direct from Emirates Towers metro station to Terminals 1 & 3.
Emirates Towers metro station located directly in front of the towers conveniently provides connection throughout the city of Dubai.
taxis are available directly in front of "The Boulevard" entrance to Emirates Towers (next to Al Nafoorah restaurant).
Emirates Towers is a building complex that contains the Emirates Office Tower and Jumeirah Emirates Towers Hotel. The two towers, which rise to 355m and 309m respectively, stand as the 42nd and 100th tallest buildings in the world. The two towers are connected by a 9,000 m² two-storey retail complex known as "The Boulevard".
The Emirates Towers complex is located on Sheikh Zayed Road and is a symbol of the city of Dubai. The Emirates Towers was constructed by the construction wing of Al Ghurair Investment group.
A curiosity of the design is that the towers have a similar number of floors; the taller office tower actually contains 54 floors, while the hotel tower contains 56 floors. This is because the individual floor heights of the office tower are greater than that of the hotel.
The Emirates Towers complex is set in over 570,000 m² of gardens, with lakes, waterfalls and public seating areas. There is parking space for up to 1,800 cars.
Within 5 minutes walking distance:
Emirates Towers Hotel
The Museum of the Future (under construction)
The World's first 3D offices
Dubai International Financial Centre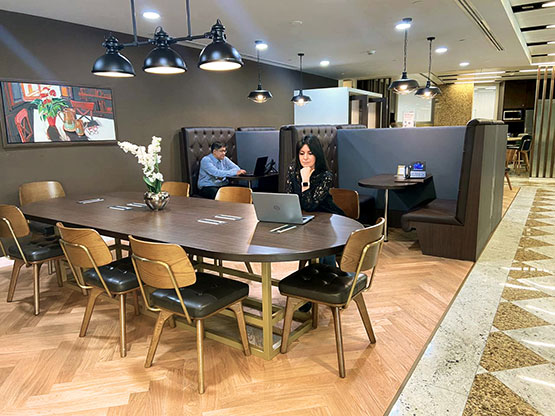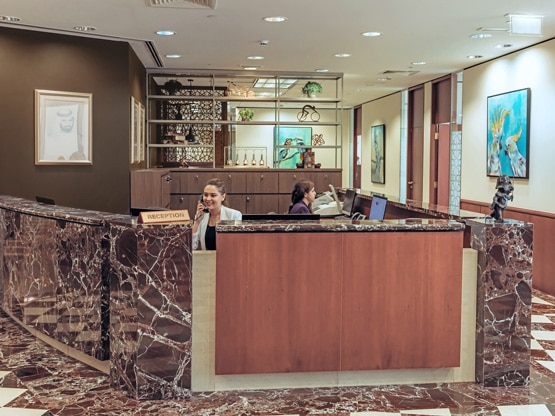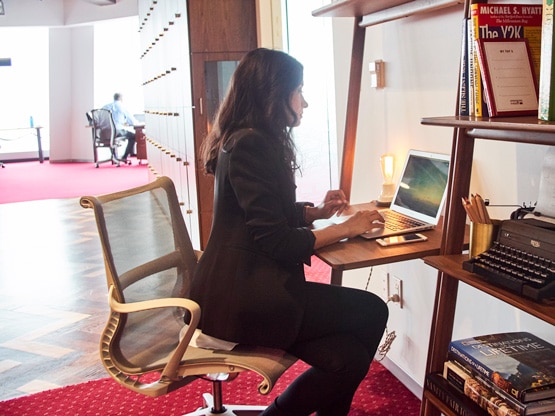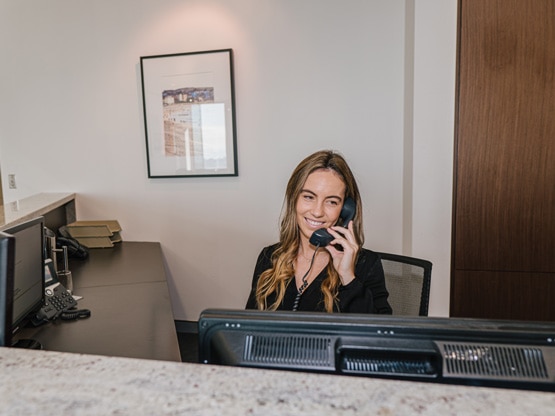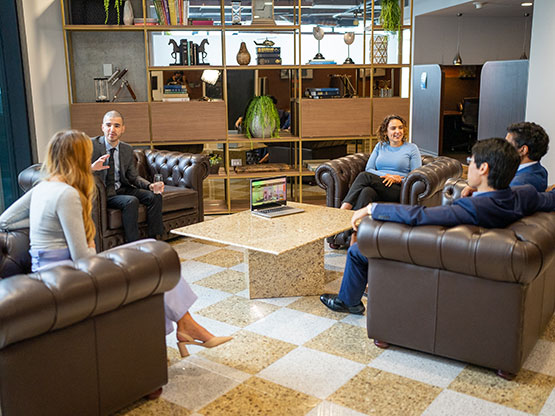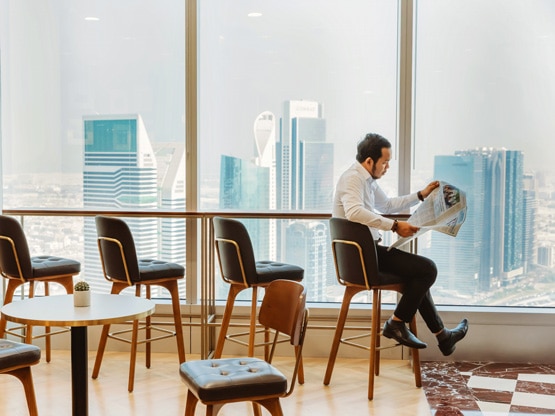 OFFICES
HOT DESK
DEDICATED DESK
VIRTUAL OFFICES
THE MEMBERSHIP