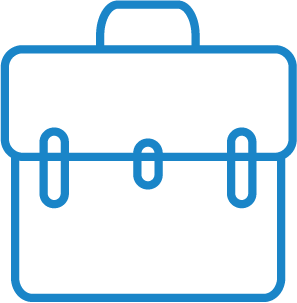 Business & Networking
Tips for renting your first office space: small businesses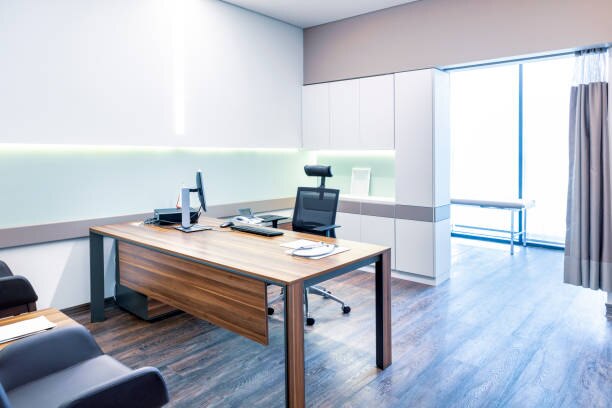 The endeavour of renting a new office space for small businesses is a significant step and a milestone to celebrate upon completion. Acquiring an office space for your business creates superior brand awareness, credibility and a sense of legitimacy for your customers, along with a dedicated environment for employees. 
While all of these factors create an enticing reason for pursuing an office space, it is essential to conduct some intensive research and ask yourself a few questions before making the final decision. 
One of the first considerations should be if your business requires physical space based on the scale of its operations, the number of staff, the impact it will have on productivity and the change it will bring in team dynamics through in-person collaboration. 
If after those considerations a physical office space does not feel necessary, then consider a virtual office, but for now, let's say a business is leaning towards a physical space. 
What are the benefits of an office space? 
A primary benefit of an office space is the instant improvement in search engine optimisation a business will experience. Having a physical address rewards businesses with a verified Google listing and increases its appearance in local search results, along with visibility on Google Maps. 
A reputable business address also provides a level of professionalism which a home address or P.O. box cannot deliver, whilst ensuring the physical space reduces the chances of work from home related burnout. 
Have a flexible budget 
Making a budget for anything is a standard process for all businesses, but when it comes to selecting office space there is merit in keeping some flexibility. Your business's office space is more than a set of walls with floors, chairs and desks, it's an environment in which you aim to thrive day in and day out. 
The quality of the space is something a business should not compromise with as interconnected with productivity and mental wellbeing of employees. However, bear in mind that doesn't mean a business should overspend or commit to something more than what is feasible, it means you should be mindful that spending money for quality will pay its dividends overtime. 
Establish how much space you need 
While a grandeur office space which can accommodate hundreds of employees is more suited for a large company, small businesses and startups should look into private offices. 
This is an opportunity for your business to be creative in terms of cost expenditure and how you wish to operate it.  
For example, if your business has 10 employees, a suitable method of ensuring each person has a suitable workspace while reducing costs and increasing flexibility, is implementing a hub-and-spoke office model.  
Although each country has a different standard of space required depending on your industry, the hub-and spoke model which can be sought through Servcorp's serviced office and remote teams package, allows businesses to set their own standards. 
It's worth researching how much office space a business needs per employee before deciding. 
What amenities does a serviced office come with? 
Any modern serviced office should come with a list of amenities which should enhance your working environment and foster productive conditions. This is where a business owner will be able to clearly identify the value of what they receive versus the cost of the office. 
For example, Servcorp's broad list of amenities to its clients includes: 
24/7 in-house IT support

 

Dedicated Tier 1 bandwidth internet with customisable Wi-Fi security

 

Free filtered water, coffee, tea and other refreshments

 

Printers, scanners, fax machines and copiers

 

Dedicated receptionist for your business

 
Secretarial support

 

Administrative support

 

Mail management

 

Premium interior fit-out

 

Telecoms system

 
Meeting and boardrooms

 

Access to all of Servcorp's global locations

 
Check if other providers can match the same quality and list of amenities. 
Lease terms 
Reading your office lease agreement in detail is crucial to avoiding any unwanted surprises and ending up in legal trouble. At the same token, seeking a flexible lease term can prove to be valuable for small businesses as it somewhat works as a safety net. 
While most traditional office spaces come with a 24-month minimum lease period, Servcorp's serviced offices have a minimum contract time frame of one month. For smaller businesses, this can be a saving grace as it allows experimenting satisfaction levels without being concerned about long-term repercussions. 
Although this is a very tedious process it is imperative to discuss lease terms with your office provider. 
Consider the location 
An office space should provide a sense of pride in yourself, employees and impress potential clients. This is where selecting your ideal location pivots in. 
A powerful location can drive a business into the spotlight almost instantly and deliver the perception of an established, long-standing business. Whether your business needs an office in the United States, China, Japan, Singapore, Hong Kong, United Kingdom or from any of Servcorp's locations across 23 countries, you can find yourself an office in the heart of any business district. 
As mentioned earlier, if your business doesn't deem physical space as a necessary asset for its current stage, then a virtual office can be acquired for any of these locations. This will provide all the amenities of Servcorp's offices without the physical space and can serve as an alternative option for businesses seeking a cost-effective method.
Ask about customisation 
Everyone has an ideal image of how they desire their office space to look like. As much as you want to design the layout and change the appearance, find out first the extent of changes you can carry out to avoid any trouble in the future. 
Check the surrounding area 
The surroundings of your office building are just as important as the office itself.  
This includes convenient accessibility via public transportation, having essential stores and restaurants within walking distance, along with interesting features of the area to explore during your lunch break to make work-life interesting. 
A perfect example of this is Servcorp's Emirates Towers and Etihad Towers location.